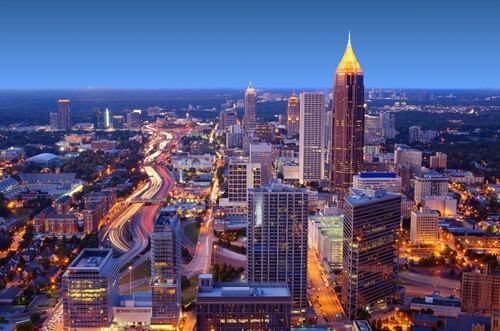 Atlanta was once known as one of the cities with the worst traffic congestion. Fortunately, the massive project of building a different path along the existing railroad lines has become a solution to turn the city into a haven of green living.
The Atlanta Beltline Project aims to improve mobility and change the way of life through the creation of more walkable and livable communities. It is probably one of the biggest developments in the country, which involves the provision of reliable transportation options and the connection of residential communities to the business districts.
Expected to be completed by 2030, the project will connect about 22 miles of transit, 33 miles of pedestrian-friendly transit, and thousands of acres of new and restored parks and green spaces. There is absolutely nothing that compares to the scope and vision of the Atlanta Beltline project.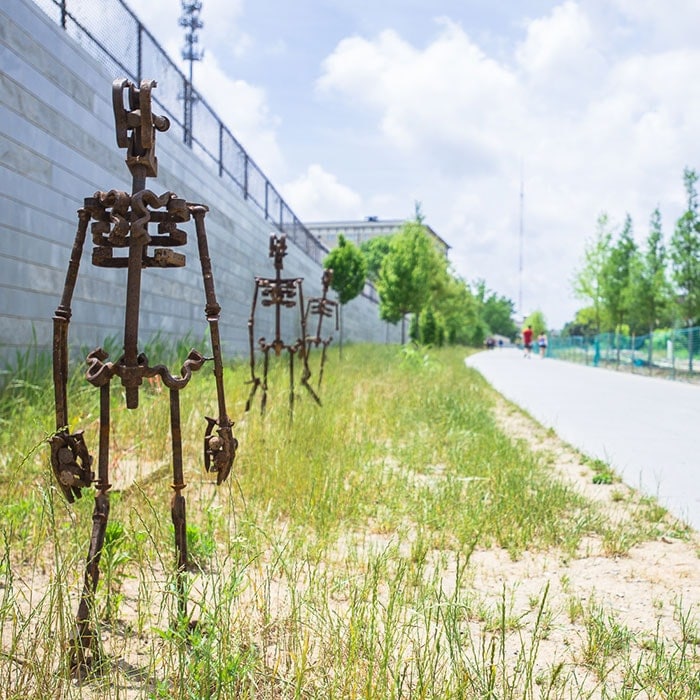 People with active lifestyles, those who love to roam freely, and those who simply want to feel safe will definitely find pleasure in the Beltline. By the time it is completed, Atlanta would become the dream destination of anyone who wants everything within reach.
Health and fitness is one of the primary motivations in developing the Beltline, as a full stretch of about 33 miles is designed to be perfect for walking and biking. It aims to connect roughly 45 neighborhoods around the Metro Atlanta area. Excitement is already brewing in locals, knowing that the safest trail and path project is already being opened up gradually. The ultimate goal is to open the Atlanta Beltline to more people to become one of Atlanta's distinguishing features.
The Atlanta Beltline has been divided into 10 subareas. The communities and neighborhoods in Atlanta have also been broken down the same way for easier categorization.
Subarea 1: Abernathy-Cascade
Neighborhoods in subarea 1:
Subarea 1 starts at the intersection of Langhorn Street and I-20 passing under the highway. From I-20, the BeltLine goes south to the west of Muse Street, passes beyond Ralph David Abernathy crossing at the intersections of Cascade and White Street, and along White Street through Lee Street. A portion of the West End trail has already been built where residents have been able to use the trail.
Gordon White Park, which is slowly becoming popular for festivals, is accessible through the Beltline. You may also take a glimpse of the first outdoor mural at the Beltline. Meanwhile, Westview Cemetery, Enota Park and Rose Circle Park are some of the other well-known places along the Beltline.
There should be no worries with regards to accessibility of public transportation because you may find it at the West End MARTA station. At the BeltLine's subarea 1, you will find the West End and Westview.
Subarea 2: Heritage Communities of South Atlanta
Neighborhoods in subarea 2:
This side of town boasts of its Heritage Communities, with easy access towards the busy business district. A good walk going to the office may just be the right way to stretch those muscles without having to worry about getting late.
From Lee Street to Hill Street, subarea 2 goes through University Avenue and passes under 75/85 by the University Avenue exit. Meanwhile, it also crosses McDonough Boulevard.
Famous landmarks of this area include Four Corners Park, D.L. Stanton Park and Carver High School. From subarea 2, you can conveniently access Turner Field and the Downtown Connector. Ongoing development in Subarea 2 includes spur trails and park redevelopment during the first five years.
Subarea 3: Boulevard Crossing
Neighborhoods in subarea 3:
Subarea 3 begins from the north of Engelwood then crosses Boulevard Avenue, Confederate Avenue and over the brick bridge going through Ormewood Avenue until Glenwood Avenue.
Popular places from subarea 3 include Grant Park (and its many restaurants), the Cyclorama, Crossing Park, several Victorian-style restorations, and simple bungalows. The Summershade Festival at Grant Park is held every August, and has become an annual milestone event.
Subarea 4: Memorial-Glenwood
Neighborhoods in subarea 4:
Subarea 4 begins where the BeltLine path eases out of Grant Park and becomes a part of Bill Kennedy Way, which is also known as the Glenwood Connector. It then crosses over I-20, intersects Memorial Drive at grade, goes north in between Chester Avenue and Holtzclaw Street, crosses Kirkwood Avenue and Wylie Street, and goes through Hulsey rail yard and DeKalb Avenue.
Famous spots on this subarea include the Oakland Cemetery, Glenwood Park, Cabbagetown Park, and Fulton Cotton Mill Lofts. Both locals and tourists come by for the Chomp and Stomp and Wheelbarrow Fest.
Subarea 5: Freedom Parkway
Neighborhoods in subarea 5:
One of the famous features of this subarea is the decorative graffiti in Krog Street tunnel where the BeltLine trail starts from Airline Street. This is a walkable track where you will definitely enjoy strolling along its tree-lined and well-lit path.
Towards the north end is Dekalb Avenue/Decatur Street. Going through Edgewood Avenue, you will cross Irwin Street at grade, then through Inman Park Village. Inman Park Village is known for its luxuriously designed condos and townhomes. Subarea 5 draws its boundaries from City Hall East and the overpass above Ponce de Leon Avenue.
This part of the BeltLine houses unique and modern lofts and several restaurants. Apart from modern homes are historic houses that have been standing for the past 100 years. The fact that locals have kept part of their history alive has become a distinguishing feature of Atlanta.
Interesting places that should not be missed on this part of Atlanta include the Historic Fourth Ward Park, Martin Luther King Jr.'s birth place, a line of restaurants along North Highland, attractive Victorian homes, and the Jimmy Carter Library and Museum.
Be sure to check out the bike path to Stone Mountain, as well as Masquerade Music Park. To add to its great location is the convenience of being connected to the Inman Park-Reynoldstown MARTA station.
Subarea 6: Monroe-Piedmont
Neighborhoods in subarea 6:
Going through the trail is not difficult as you can walk going to Whole Foods, Home Depot and Midtown Arts Plaza easily. Crossing through Monroe and 10th at grade, you can go through Piedmont Park and walk behind the Amsterdam Walk. The BeltLine starts from the Piedmont Park expansion and ends at the Virginia Highland. By passing through Ansley Mall and the Ansley Park Golf Course you will reach the border of subarea 6 via highway 85.
Some of the featured spots of subarea 6 include Piedmont Park, Atlanta Botanical Gardens, Midtown Atlanta, Grady High School, and Ansley Golf Course. Prepare to be captivated by the cobblestone streets and brick bungalows that surround Piedmont Park.
Subarea 7: Northside-Peachtree-Piedmont
Neighborhoods in subarea 7:
"Brookwood Split" is the landmark that identifies subarea 7. You should not miss passing by Tanyard Creek, Atlanta Memorial Trail, Sweetwater Brewery, Bobby Jones Golf Course, Atlanta Decorative Arts Center, as well as Lindbergh City Center and Bennett Street art galleries.
A walkable path leads you to the Lindbergh MARTA station, and the main path will lead you directly to Piedmont Hospital. This part of the neighborhood boasts of impressive homes that are truly attention-grabbing.
Subarea 8: Upper Westside-Northside
Neighborhoods in subarea 8:
This part of the neighborhood is known as "West Midtown" because its industrial westside has become popular for the significant places that reflect Atlanta's love for the art and culture. This area is also the location of several restaurants and different architectural designs. You may find it interesting to visit fine-dining restaurants that patronize locally grown produce. Get ready to be in awe of high-rise condominium buildings that are creatively designed, as well as high-end shops that cater to different styles of furnishing perfect for any home.
Subarea 9: Upper Marietta-Westside Park
Neighborhoods in subarea 9:
One of the most interesting places in this subarea is the Westside Reservoir Park, which was previously used as a quarry wherein its pits were filled with water for Atlanta's supply. Today, the beautiful area is designed to be surrounded by acres of green space.
Marietta Street Artery is shared by both subareas 8 and 9, and goes through Holowell. This side of Atlanta's BeltLine boasts of the wide Grove Park near Georgia Tech, and has easy access to the Bankhead MARTA station.
Subarea 10: Boone-Hollowell
Neighborhoods in subarea 10:
From the BeltLine going right to Maddox Park, subarea 10 crosses Simpson Road then enters the Hunter Hills by the Washington Park Tennis Center at the end of Lena Street. A MARTA station can be seen just a few blocks eastward from Lena.
Fair Street serves as the main connection from the BeltLine to Atlanta University Center. This houses Atlanta's black colleges: Morehouse, Spelman and Clark Atlanta Colleges.
You may also see the Georgia Dome, The Castleberry Hill and Loft District and downtown Atlanta. If you follow the trail from the BeltLine south to I-20, it means that you were able to complete the circle to return to subarea 1.
Atlanta indeed has made a huge difference in terms of providing a very much livable and safer environment. With their own "green revolution", Atlanta is poised to greatly improve the way of life of people and encourage more people to enjoy a kind of lifestyle that will ultimately become better and probably mimic the same kind of development by other U.S. states.