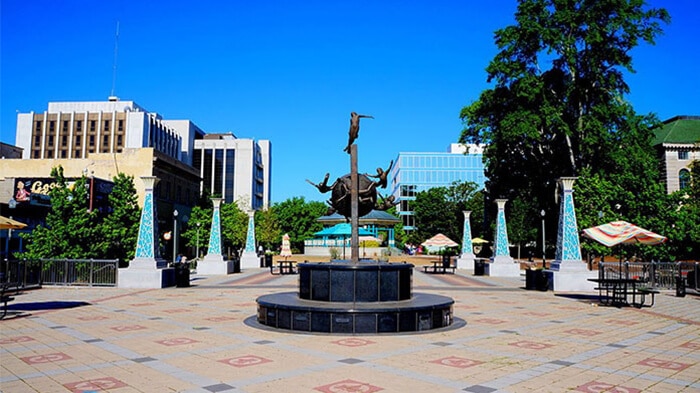 As one of the premiere neighborhoods in Atlanta, Decatur offers a balanced way of living and provides value-added features that have been enjoyed by locals and visitors from different walks of life.
Situated at the western portion of DeKalb County, Decatur is a safe place where everyone can enjoy strolling along its perfectly landscaped neighborhood. Convenience is the perfect word to describe your stay in Decatur, as the Metropolitan Atlanta Rapid Transit Authority (MARTA) system is accessible through the Clifton Corridor Shuttle. There should also be no worries in finding other modes of public transportation such as taxicabs and shuttle bus services.
One of the things that people like in any place of residence is the convenience of being proximate to basic institutions such as schools, supermarkets and public playgrounds for children to enjoy. Decatur has built several establishments for the needs of the community. This includes schools like Decatur High School and Agnes Scott College.
Health and fitness is very much given importance at Decatur, through the PATH multi-trail system that provides everyone with a safe place to run and bike. Decatur offers several other amenities to feed your active lifestyle such as fitness centers, swimming pools and open courts.
This sprawling neighborhood opens up a lot of opportunities to engage in activities that everyone can enjoy – from kids to the kids-at-heart. Where else can you find a place where the whole neighborhood seems to be a big family?
The beauty of Decatur is evident not only in its open spaces but also its residential communities. The timeless beauty of Victorian architectural design is alive and present in the neighborhood. Such remarkable structures have already become part of the National Register of Historic Places.
The most visited tourist spot in the area is definitely Downtown Decatur, a vibrant destination for people who like to live life to the full. The downtown area is brimming with some of the best restaurants and gastropubs in Atlanta such as Crazy Atlanta, Grindhouse Killer Burgers, Sweet Auburn Seafood, and Sweet Georgia's Juke Joint. If you are looking for something that's hip and happening, Downtown is where you should be at!
What would seem to be a perfect place with exciting amenities is still being continuously enhanced in order to provide the three important factors that Decatur is known for: security, comfort and convenience. By taking up residence in Decatur, you can sit back on your couch and relax as you experience the kind of living that the neighborhood has to offer.